Poul Winsløw, Pfeifenmacher aus Dänemark

Beschreibung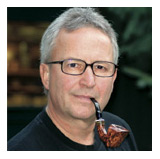 Poul Winslow ist einer der klingendsten Namen in der Welt der Pfeifenmacher. Der aus dem Süden Kopenhagens stammende Däne, steht für erstklassige Qualität an Materialien und Verarbeitung. Erlernt hat er das Handwerk beim unvergessenen Meister Preben Holm und hat später seinen Namen untrennbar mit der Marke Stanwell verbunden, für die er einige Shapes erarbeitet und zahlreiche veredelt hat. Seit 1985 ist er selbständig tätig und fertigt Pfeifen mit einigen anderen Pfeifenmachern in Manufaktur-Arbeitsweise. Hier hat er sich hauptsächlich auf sein unverwechselbares Finish spezialisiert.

Winslow gilt seit jeher als Trendsetter im Pfeifen-Design. Anfänglich waren seine Entwürfe recht klassisch und dezent, später mit Applikationen und Schwüngen versehen, die seinen Kreationen einen ganz klaren Wiedererkennungswert geben. Das Pfeifenkonsulat führt eine große Auswahl verschiedenster Winslow Modelle, bis hin zu den seltensten Exemplaren - seien Sie gespannt!

Description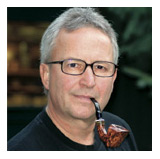 Poul Winslow is one of the most sounding names in the world of pipemakers. Originally from the south of Copenhagen, Denmark, he stands for excellent quality of materials and workmanship. He learned the business at the workshop of unforgotten master Preben Holm and later  he linked his name inextricably with the brand Stanwell, for which he has drawn some shapes and numerous refined. Since 1985 he has been self-employed and manufactures pipes with some other pipe makers in manufacturing-operation. Here, he has mainly focused on its distinctive finish.

Winslow has always been considered a trendsetter in the pipedesign. Initially, his designs were very classic and understated, with later applications and fitted curves that give his creations a very clear recognition. The pipe-embassy has a large selection of different models to the rarest species - stay tuned!

   Poul Winslow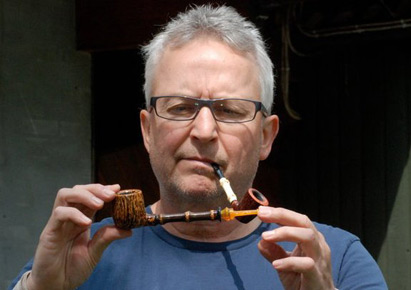 ELLIOTT, die neue Pfeifenkollektion von Poul Winslow

The ELLIOTT Collection of Poul Winslow
Poul Winslow, the world celebrated danish briar-artist, released a new fantastic highgrade-pipe-series, dedicated and named to his new born grandson Elliott. The Pipe-Embassy ist proud to present this distinguished pipes from the world-famous manufactory, in an exclusive special selection.

ELLIOT – jüngster Spross der Poul Winslow Pfeifenproduktion
Poul Winslow, der nimmer müde Top- Designer der europäischen Pfeifenszene, hat eine neue Linie in seine Angebotspalette aufgenommen. Sein erster Enkelsohn mit Namen Elliott hat ihn inspiriert und den Anstoss zu einer neuen Modellreihe gegeben.
Rank und schlank, klein und fein, ohne Schnörkel und ablenkende Zutaten, so präsentiert sich die neue Winslow- Linie wie ein Wunsch für das junge Leben. Zielstrebigkeit und das Vertrauen auf bewährte Traditionen spiegeln sich in seinen neuen Kreationen. Natürlich gibt es passend dazu die entsprechende Tasche mit dem eleganten Schriftzug.
Ein Auszug unserer Winslow Elliott Collection von unserem YouTube-Channel:

Video of Poul Winslow Elliott "D" smooth 9mm Filter.

Videos of the Elliott Collection

Poul Winslow, der gefeierte dänische Bruyère-Künstler, hat eine neue, fantastische Highgrade-Pfeifen-Serie aufgelegt und sie nach seinem Enkel Elliott benannt. Das Pfeifenkonsulat freut sich, Ihnen diese hervoragenden Pfeifen aus der weltbekannten Manufaktur in einer exklusiven breiten Auswahl präsentieren zu können.

© copyright Pfeifenkonsulat