Josef Prammer, Pfeifenmacher aus Österreich

Beschreibung
Josef Prammer wurde 1953 geboren und absolvierte eine Ausbildung als Werkzeugmacher. Als passionierter Pfeifenraucher fertigte er bald selbst Pfeifen und machte so 1993 sein Hobby zum Nebenberuf. Er ist einer der wenigen österreichischen Pfeifenmacher und ist auch für Reparaturen jeglicher Art beliebter Ansprechpartner. Pro Jahr verlassen 200-250 Einzelstücke seine Werkstatt in Ungenach (Oberösterreich) und zeichnen sich durch äußerst präzise Verarbeitung und hohe Genauigkeit aus. Für seine Pfeifen verwendet Josef Prammer kalabrische Bruyère-Plateaus und vor allem Mooreiche. Als Pionier der deutschsprachigen Szene begann er 1997 mit der Bearbeitung dieser besonderen Holzart, Eichenholz seit tausenden von Jahren in Moorschlamm abgelagert und durch hohe Dichte besonders hitzebeständig.

Da er besonderen Wert auf die hohe Qualität dieses Materials legt, läßt er diesen Grundstoff regelmäßig an der Technischen Universität Wien, sowie an der Universität für Bodenkultur analysieren. Mundstücke werden aus den verschiedensten Materialien angefertigt, von hangeschnittenem Ebonit, über Cumberland, bis zu Acryl, und werden je nach Pfeifenmodell passend ausgewählt. Nicht zu unrecht gilt Josef Prammer als der Mooreichen-Spezialist, denn die jahrzente lange Erfahrung mit diesem speziellen Material, gewähren beste Funktionalität und verleihen seinen Pfeifen ein unverwechselbares Finish.

Description
Josef Prammer was born in 1953 and completed an apprenticeship as a toolmaker. As an passionate pipe smoker himself, he soon produced pipes and so in 1993 he made his hobby into a sideline. He is one of the few Austrian pipemakers, popular for repairs of any kind of contact. 200-250 pieces per year run through his workshop in Ungenach (Upper Austria), ready to leave and characterized by extremely precise processing and high accuracy. For his pipes Josef Prammer uses Calabrian plateau briar and above all, bog oak. As a pioneer of the german scene, he started in 1997 with the handling of this particular type of wood, oak wood for thousands of years in mud deposited, with high material density and very resistant to heat.

Since he pays special attention to the high quality of this material, he regularly orders analyses at the Technical University of Vienna, and at the University of Agricultural Sciences. Mouthpieces are made of various materials, from hand-cut ebonite, on cumberland, to acrylic, and are appropriately selected depending on pipe model. Not unduly Josef Prammer regarded as the bog oak specialist, because he has decades of experience with this particular material to provide better functionality and to give his pipes a distinctive finish.
WISSENSCHAFTLICHE UNTERSUCHUNG ZUR MOOREICHE
Die Eignung von Mooreichen-Holz zum Bau von Pfeifenköpfen

Die Mooreichen-Studie
Josef Prammer hat schon seit einigen Jahren Versuche bezüglich Feuchtigkeitsaufnahme bzw. – abgabe und Wärmeleitfähigkeit gemacht, weil ihm die Rauchqualität der Mooreiche überzeugt. Zusätzlich hat er Mooreichenstücke von einem Chemiker analysieren lassen und war ganz überrascht, welche Vielfalt an Mineralien in gewissen Hölzern enthalten ist. In den letzten Jahren kommen vermehrt Mooreichenpfeifen von minderer Qualität auf den Markt. Diese brennen oft leicht durch, sind dunkel eingefärbt bzw. lackiert oder weisen schlechte Raucheigenschaften auf. Deswegen hat er sich Anfang dieses Jahres entschlossen, die folgende Studie in Auftrag zu geben. Wir hoffen, Ihnen mit dieser Untersuchung einen Überblick in die Qualitätskriterient der Morreichenpfeifen bieten zu können.

Die Studie zum Download
Hier können Sie den vollständigen, von Josef Prammer in Auftrag gegebenen, Bericht von der Universität für Bodenkultur Wien über die Eignung von Mooreichen-Holz zum Bau von Pfeifenköpfen downloaden bzw. nachlesen: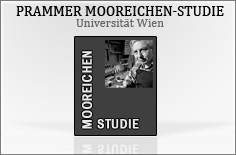 Zertifikat
Jede Prammer Mooreichen Pfeife wird in einer exklusiven Box mit unterfertigten Zertifikat an Sie geliefert!



© copyright Pfeifenkonsulat