Rattray´s, Pfeifenmanufaktur aus Schottland

Beschreibung
Rattray's steht für schottische Rauchkultur höchster Güte. Charles Rattray, 1880 in Schottland geboren, verbrachte seine Ausbildungszeit in der Hochburg der schottischen Tabakindustrie in Dundee und fasste schon früh den Entschluß selbst seine Ideen für Tabak-Mixturen zu verwirklichen. 1903 eröffnete er das House of Rattray in Perth und begründete damit eines der bedeutendsten Tabakunternehmen der britischen Inseln. Passend zu den ehrlichen Tabaken, läßt Rattray's mittlerweile Pfeifen von ausgesuchten Pfeifenmachern, wie zum Beispiel Cornelius Mänz, entwerfen und in namhaften Manufakturen, derzeit von Butz-Choquin in Frankreich, fertigen. Die Pfeifenserien zeichnen sich durch hochwertige Materialien und qualitative Verarbeitung aus und sind meist an die hauseigenen Tabaknamen angelehnt. Herausragend ist natürlich die Verwendung von Mooreiche bei der Bog Oak Collection, die perfekte Rauchqualitäten aufweist und kühlen Rauchgenuß garantiert. 

Description
Rattray's stands for the highest quality of scottish smoking culture. Charles Rattray, born in 1880 in Scotland, spent his time training in the stronghold of the tobacco industry in Dundee, Scotland, and took the decision very early even to realize his ideas for tobacco mixtures. In 1903 he opened the House of Rattray in Perth, thus founding one of the largest tobacco companies on the British Isles. Fitting to the purest tobaccos, Rattray's initiated well-known pipemakers, like Cornelius Mänz and popular manufacturers like Butz-Choquin in France, to design and produce special pipe selections.
The pipe series are characterized by high quality materials and workmanship and are usually modeled on the tobacco names. Outstanding, of course, is the use of bog oak in the Bog Oak Collection, providing perfect qualities of smoke and cool smoking pleasure.

Rattray´s Pipes
Rattrays Plateau Edition - The Anniversary Pipe of Pipe-Embassy

Beschreibung
Zeitgerecht zum ersten Jubiläum des Pfeifenkonsulats können wir Ihnen voller Stolz eine besondere Pfeife präsentieren. Aus dem Hause Rattray's stammt diese formschöne Plateau-Edition, die in limitierter Auflage bei uns erhältlich ist. Die Pfeifen sind in klassischem Verfahren gefertigt, zeichnen sich durch ausgezeichnete Raucheigenschaften aus und sind von bester Holzqualität. Gestempelt sind die limitierten Pfeifen mit "Pfeifenkonsulat" und sind einzeln nummeriert.

Description
Appropriate to the first jubilee of the pipe-embassy, we are proud to present you a special pipe. This beautiful plateau edition, made by Rattray's is available in a limited edition. The pipes are typically produced, smoke perfectly and are made by highest quality plateau briar. The pipes are limited, single numbered and stamped with the sign "Pfeifenkonsulat" .
Rattrays Collector Serie designed by Cornelius Mänz

Beschreibung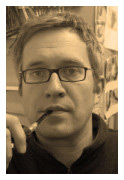 Perfekt ausbalancierte 9mm Filter Half Bents mit breitem Sterling Silberring designed von dem deutschen Star-Pfeifenmacher Cornelius Mänz. Jeweils limitiert auf 333 Stück präsentiert sich diese neue fantastisch designte Pfeifenserie zu einem unschlagbaren Preis/Leistung Verhältnis. Liebhaber großer Pfeifenköpfe kommen bei diesem Modell voll auf ihre Rechnung.

© copyright Pfeifenkonsulat