Joao Reis, Pfeifenmacher aus Dänemark, portugiesischer Herkunft

Beschreibung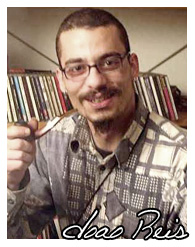 Joao Reis ist ein aufgehender Stern am Pfeifenhimmel. Der 1978 in Lissabon geborene Portugiese, entdeckte schon früh in seiner Kindheit die Freude an der Arbeit mit Holz, was auch dazu führte, daß er eine Ausbildung zum Zimmermann absolvierte. Während der Lehrzeit fand er den Weg zum Pfeiferauchen und begann sich immer intensiver mit diesem Thema auseinander zu setzen.
Seine Mitgliedschaft im portugiesischen Pfeifenclub ermöglichte es ihm, sich mit Gleichgesinnten auszutauschen und selbst die ersten Schritte im Pfeifenbau zu wagen. Bei der Weltmeisterschaft im Langzeitrauchen 2003 präsentierte er seine neuen Werke und fand Kontakt zu seinen späteren Lehrmeistern Kai und Jorgen Nielsen. Der hohe Grad an Perfektion und der Wissenshunger um technische Fertigkeiten erweckte in Dänemark großes Aufsehen und so gesellten sich bald auch Poul Ilsted und Tom Eltang, als Förderer dazu.
Seither ist Joao Reis ein gefeiertes Talent auf den großen Pipe-Shows, vor allem in Übersee. Für seine mutigen Kreationen und die handwerkliche Perfektion im Shape-Design zollen ihm die großen Kollegen der Branche Respekt.

Für seine Pfeife verwendet er hochwertigste Materialien, natürlich Plateau-Bruyère für die Köpfe und verschiedenste Grundstoffe für Mundstücke und Applikationen.

Description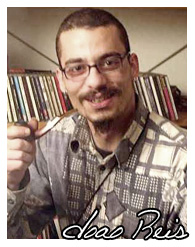 Joao Reis is a rising star in the pipe scene. Born in 1978 in Lisbon, the portuguese discovered early in his childhood the pleasure of working with wood, which also led to that he trained as a carpenter. During the apprenticeship, he found his way to pipe smoking and began more and more intensively with the issue set apart.

His membership in the Portuguese Pipe Club enabled him to interact with like-minded people and so the first steps in world of pipemaking were made. At the world championships in long time smoking 2003, he presented his new works and found a first contact to his later instructors Kai and Jorgen Nielsen. The high degree of perfection and the thirst for knowledge about technical skills, aroused great attention in Denmark, and soon Poul Ilsted and Tom Eltang joined as promoters.

Since then, Joao Reis is a celebrated talent on the big pipe-shows, especially overseas. For his daring creations and perfect craftsmanship in the shape design his great colleagues in the scene pay tribute.

For his pipes, he uses the finest materials, natural plateau briar for the bowls and a variety of materials for mouthpieces and applications.

© copyright Pfeifenkonsulat